Lerchenfelder Straße 144
Lerchenfelder Straße 144 , Austria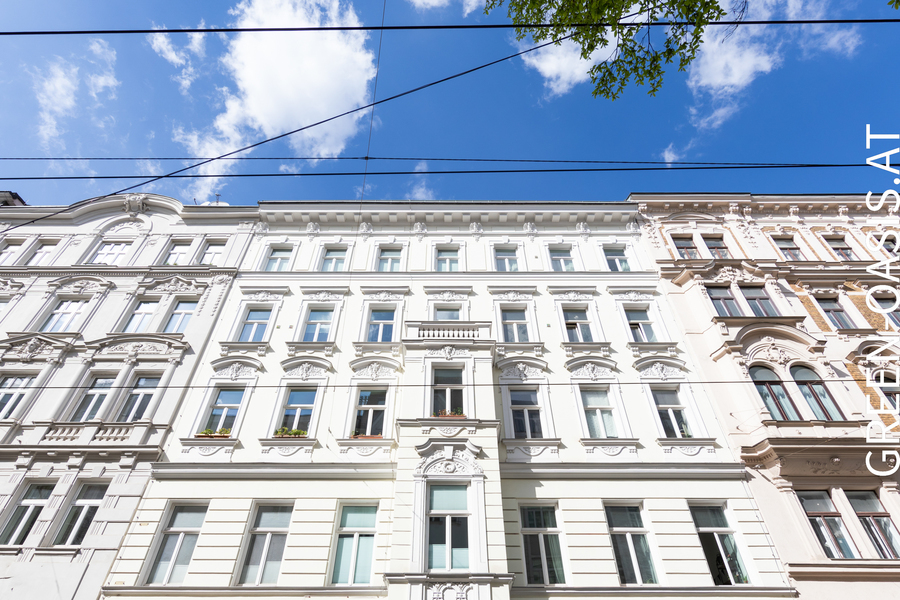 Object description
The Lerchenfelder Straße, named in 1862 after the historical field name Lerchenfeld. Originality and quality turn out to be the big strengths of the colorful shopping street. 
The Lerchenfelder Straße divides the seventh and eighth districts and thus connects two attractive districts.
 
In the immediate vicinity of the property is the Josef Strauss Park, adjacent to the Altlerchenfelder parish church.
 
The property was founded in 1896 and is a popular meeting place for young and old. 
Venture Property Holding has the residential building 2018 of bankruptcy proceedings Wienert AG with a total of 26 units.
 
The renovation was interrupted in 2016 by Wienwert and the construction site was closed. Venture Property Holding will be responsible for the expansion and the high-quality refurbishment. Renovated are a total of 20 high-quality units with a living space of 1,168 m².
 In addition, 6 apartment units with 520 m² already in the happy rental. Includes roof storage units as well as yard and regular storage units. The apartment building will remain in the long-standing ownership of the corporate structure and provide 20 luxurious rental units.
Overview
Nutzfläche

1318.91 m2
Beziehbar ab

2020-12-01
Development Volume

€3,500,000.00
A look into the past works